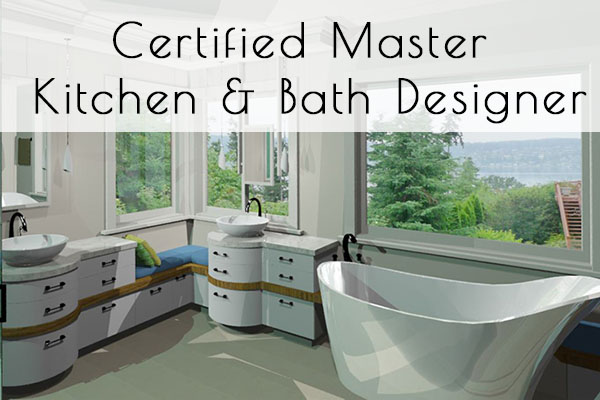 To attain this credential, one must first receive their Certified Kitchen Designer (CKD) and Certified Bath Designer (CBD) credentials which require seven years experience, 60 hours of NKBA education within two years of testing, and then passing an intensive academic and practical exam for each certification.
For CMKBD credentials, candidates must have an additional ten years experience beyond the time of their first certification, as CKD or CBD, and have accumulated a minimum of 100 hours of CEUs.
Finally, they must document three Third Party Endorsements, such as design competition placement, projects published, show house, or TV/magazine interview. In February, 2006, when Landon received his credential, the National Kitchen & Bath Association (NKBA) had endorsed less than one hundred CMKBDs in the United States.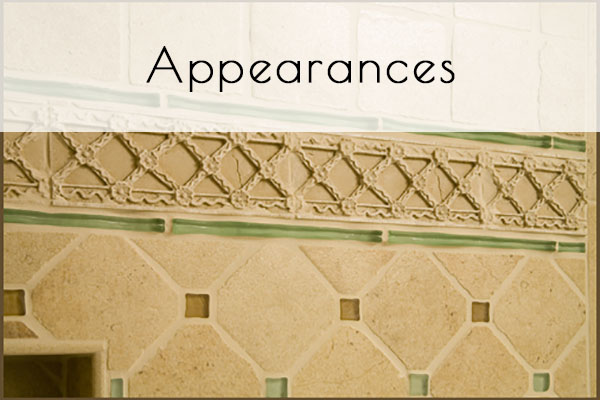 Client Projects Published
National magazines have featured Landon's client's projects well over 70 times.
Magazines such as Trends, HOME, Ladies Home Journal, Woman's Day, Better Homes and Gardens,  House Beautiful, Fine Homebuilding, Qualified Remodeler, and the trade press have published Landon's projects. Rooms featured have been: kitchens, master baths, secondary baths, powder rooms, office/libraries, craft rooms, and family/media rooms.

Landon was one of the featured designers in an article in Kitchen & Bath Design News about creating kitchens with "wow" appeal.

Kitchen Trends, Volume 2903, pages 98ff, had a 4-page feature showcasing a remarkable remodel of a 3-bedroom rambler, opening up the main living area to create a vaulted ceiling and relocating the kitchen into the former living room!

Kitchen Trends, Volume 2403, pages 30ff, featured an amazing kitchen in Madison Park with wide-ribbed, back-glazed glass on the walls, quarried lava for the island counter, and drawers hidden in the toe kick! Lavastone Kitchen
Kitchen Trends, Volume 2403, page 74, the Trends endorsement page features Richard.

Renovation Style, Spring 2008, page 10f, "Renovation Journal" feature Richard as "An innovative designer [who] reveals the latest trends in kitchens." Also featured in the sidebar on page 16 and their article on aging in place, page 24.

In an article titled "kitchen miscues: avoid costly renovation mistakes," @home magazine, Winter 2007, two of Landon's kitchens show how to do it right.

A hospitality center; @home magazine,  Fall 2007, in an article, "Wine Anyone?"
Kitchen & Bath, Premier Media's Puget Sound magazine, featured three of Landon's award-winning projects, including "First Place" Small Bath category.

Meredith Press featured "Craft Room & Office" in an upcoming book titled, "Storage."

"Floating on Air" featured in Profiles, Spring, 2007. This is the NKBA's official magazine.

Kitchen & Bath Design News, May, 2007. "Floating on Air."
Kitchen & Bath Ideas, Better Homes & Gardens, April, 2007, feature article.

Two master baths featured in @HOME, Spring, 2007, in an article, "No More Cold Feet."

A master bath in under 55 square feet! Published in Kitchen & Bath, 2005-2006. First Place in the "Small Bath" category of the NKBA Puget Sound chapter annual competition.

Featured in 50 Dream Kitchens, published by Meredith Specials, Vol 2, No. 2, 2005. "Quieting the Kitchen"  was the title of this piece. "A functional, cozy space ensures guests stay out of the work center."
Showing a blend of industrial chic and whimsy, on the newsstands in Fine Homebuilding's 2005 Annual Kitchens and Baths issue. Imagine fitting a master bath into less than 55 square feet! Link to this bath.

A six-page feature article, Fall, 2005, in Woman's Day Specials KITCHEN & BATHS, Volume XIV, Number 4, featuring a circular island in the midst of French elegance! Photos of this kitchen

Better Homes & Gardens, Kitchen and Bath Ideas, May/June, 2004 issue. A bungalow kitchen that is a piece de resistance in space planning. By changing the bottom run of a stair, Mr. Landon turned risers into drawers, hid the lower run of the basement stairs under one end of a peninsula, opened up the room and dramatically increased light levels. Stainless steel countertops and granite combine with maple and a Lacanche Cormatin range to create a kitchen with a "feels right" atmosphere. Link to Cormatin range. (Use "Back" button to return to this page.) This kitchen was featured on the Great Kitchen and Bath Tour.  See tour photos!
A French country kitchen, elevated on furniture legs, with tile and copper counters and a La Canche cooktop, in an article written for Better Homes & Gardens,Kitchen and Bath Ideas, Jan/Feb issue,2004. Link to photos of this kitchen!

Ladies Home Journal featured a lower level family game/media room remodel. A perfect illustration of way The Room Compass approach guides the design process to "feels right" solutions. Published May, 2003. Link to photos of this remodel!

An innovative solution to the ubiquitous split-level home was featured, October, 2001, in HOME.  This was Landon's 26th appearance in a national magazine.  Pictures of Split-Level Solution

Better Homes and Gardens Home Ideas, Spring, 1999, had an excellent eight-page feature article on an "outside the box," cherry, island kitchen with a glass and stainless steel countertops in a quite traditional home! Link to excerpts from the text of this article  Link to a picture of this kitchen
The Spring 1999 issue of BH&G Remodeling presented a colorful maple kitchen in a small space.  This project perfectly illustrated Landon's ability to finesse a space by shaping elements in it to fit the client, the site and traffic patterns.  Link to excerpts from the text of this article

The United Press Syndicate featured Landon in an article titled, "Recipes for Small Kitchens," written by Michael Walsh, on Sunday, May 2, 1999.

Unusual cylindrical vanities in clear vertical-grain fir with tumbled marble counters, edged in oil-rubbed bronze, were featured in an article titled "Victorious Vanities" in Better Homes & Garden's Kitchen and Bath Ideas, Summer 1999, pages 112-113.  Link to a picture of these vanities

While preparing an article in Better Homes & Gardens' Remodeling, Winter 1999, the editor commented that she knew of no other Northwest designer whose work so consistently attracts national attention.  This striking project combined a home office with a media room.
One of Landon's most recognized projects appeared in Better Homes and Gardens Great Cooks and Their Kitchens, Summer 1997. This kitchen was designed for Bon Vivant, Louise Hasson's cooking school in Seattle, Washington, Landon's third cooking school project. (Link to the Bon Vivant site and see photos of this kitchen.)

Cooking school kitchen for now-a-fond-memory Larry's Market in Bellevue, Washington.

Eleven Street of Dreams homes, during "the best of times," including the original Seattle project in 1984, voted "Best Kitchen Design."

An appearance on the original KING-TV's "Seattle Today" during which he stored an entire kitchen in a 4-1/2′-wide "Hoosier"-like cabinet he had designed.
1990 Seattle Symphony "Designer Show House" and 1985 MAME award for "Best Kitchen Design"   Link to see how timeless good design can be!

20+ years of attending KBIS, the national kitchen and bath trade show. In 1987, Landon discovered the Viking Professional Range at KBIS. That same year, at the Seattle Street of Dreams, he introduced "Professional Performance for the Home" to the Northwest.

Twice invited to present his seminar, The Room Compass TM, at KBIS (the Kitchen & Bath Industry Show).
Landon has been recognized by the NKBA as the designer of the best kitchen in the nation and multiple times as the Puget Sound chapter's "Best of the Best" designer. He served three years as the President of the Northwest Society of Interior Designers (NWSID).
Experience
Seven years of building fitted cabinetry. Landon's portfolio has pictures, in particular, of a table and a three-section furniture rosewood piece built in his woodworking shop. This experience once caused a client to note, "Richard's value far exceeds what we paid. His eye for detail and on site presence made all the difference, especially when it comes to cabinets. It is the rare designer that is so hands-on involved in their installation. He personally re-installed our Sub-Zero wine refrigerator when he noted the doors were askew. Our kitchen looks 'just right' because of him."
3 years of training in music theory and composition, (Hence, Landon claims that a well-designed kitchen has a certain musicality to it and that designing a kitchen is tantamount to composing with shapes in lieu of notes).

A chemistry degree with an analytical emphasis from Seattle Pacific University.

Many years spent as a remodeling contractor, during which time he designed and oversaw construction of a new home in Juneau, Alaska.
Combine all of the above with his clear five-phase program of services (Designed By L.I.F.E™), the genetic gift of a analytical~artistic brain (from his mother, the chemist, and his father, the internationally-renowned panoramic photographer, Will Landon), add a dash of joie de vivre, and a cheerful lack of conventionality, and you can be assured you will get a project that will look great, work well, and feel right. 
Landon is an instructor for the NKBA. For them, he developed Virtual Instructor Lead Training (VILT), teaching advanced design concepts in a virtual classroom. His webinars are attended by designers across North America. He also presents seminars at the Kitchen & Bath Industry Show (KBIS). He has twice been one of the judges for the NKBA Art of the Industry Design Competition.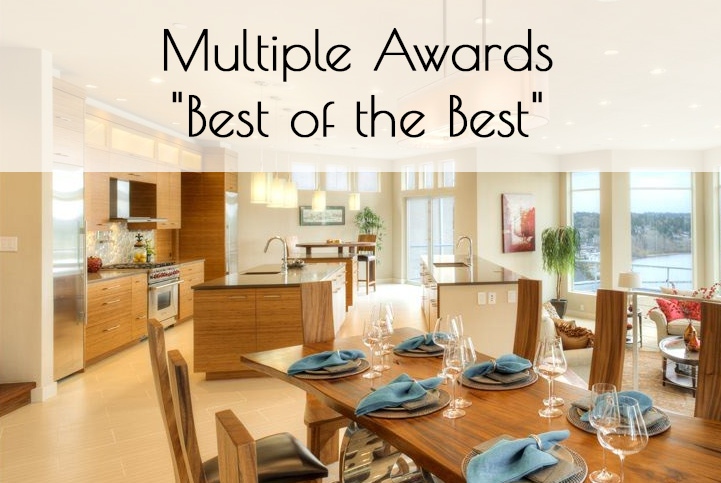 "Best Overall Kitchen" from the NKBA: Puget Sound Chapter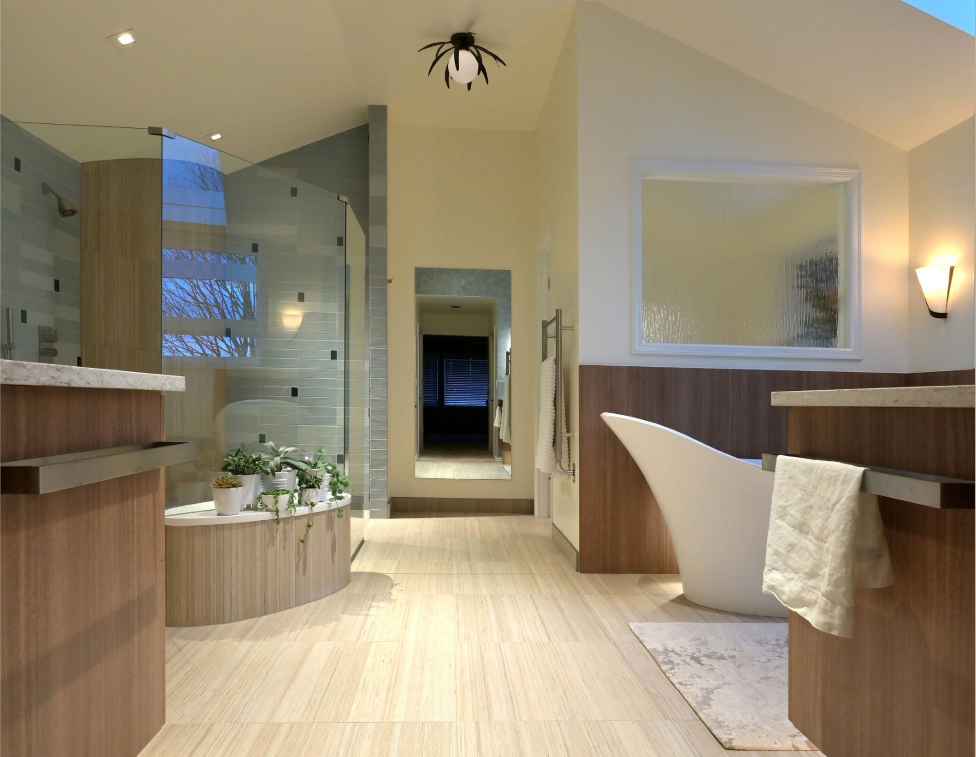 "Best Overall Bathroom" from the NKBA: Puget Sound Chapter
REX Award – Interior Design from Master Builders Association of King & Snohomish Counties