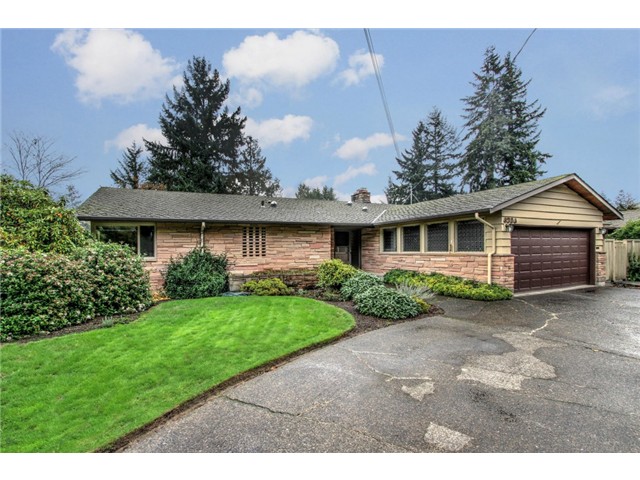 Before
This home lacked street appeal. The deeply recessed front door and oversized garage windows imbalanced the exterior. The garage door was out of character.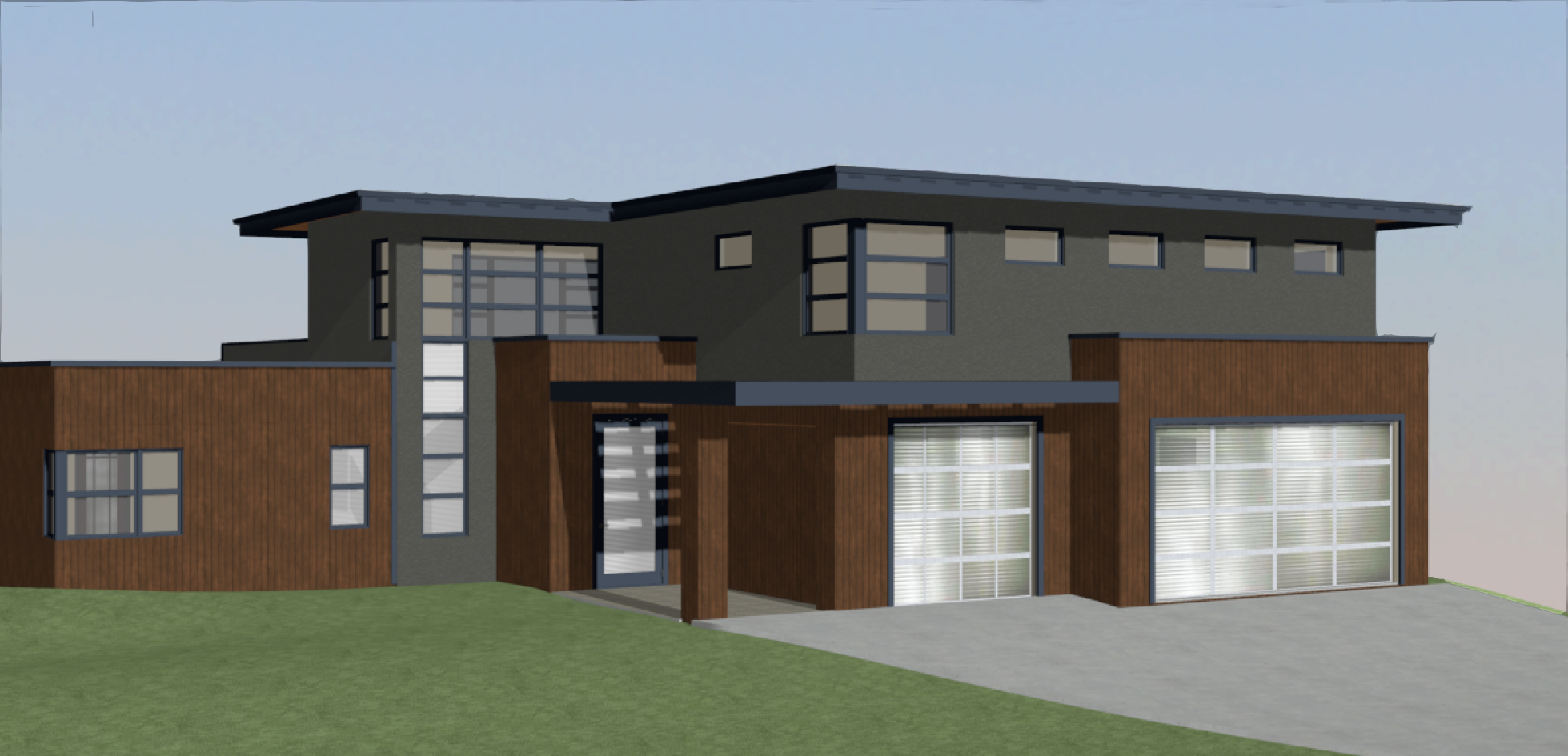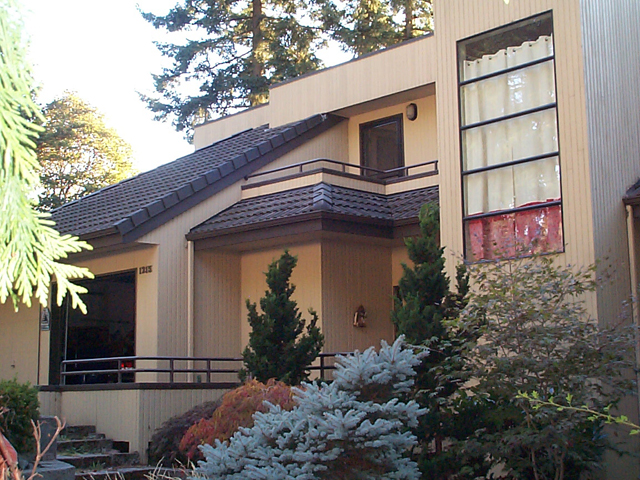 Contemporary Before
This home had a garage roof dominating the facade that greatly diminished the contemporary feel of the home.
The balcony created a confusing array of shapes on what should be a cleaner presentation.
The guard rails were obvious visually and attracted too much attention.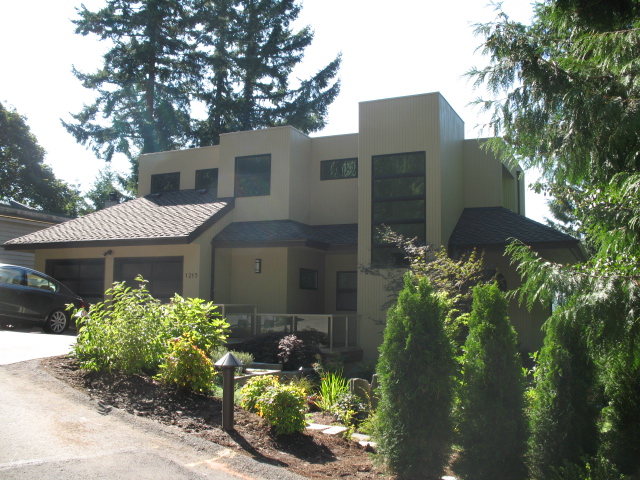 Contemporary After
By bumping out the master closet upstairs above the garage, the roof pitch was shortened.
Rectangular windows were added which relate to the tower's windows.
The balcony was enclosed and the master bath gained a tub alcove.
The guard rail was changed to glass with a powder-coated rail in the same color as the home's body.
The powder room gained a window!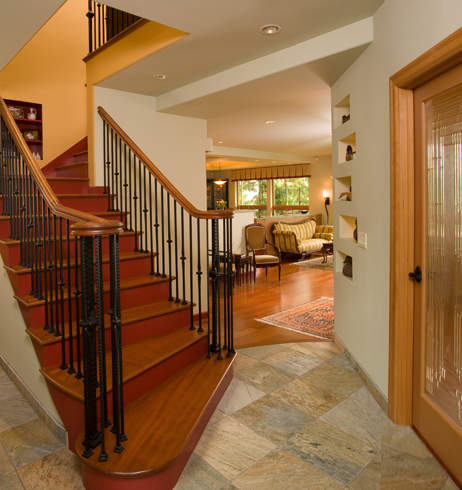 Contemporary Entry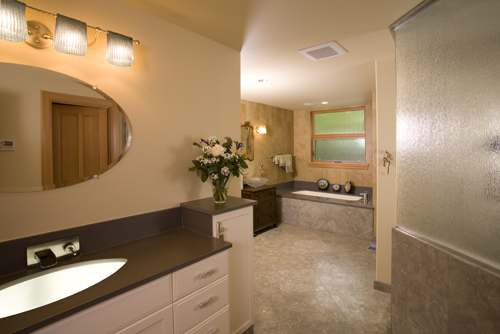 Contemporary Master Bath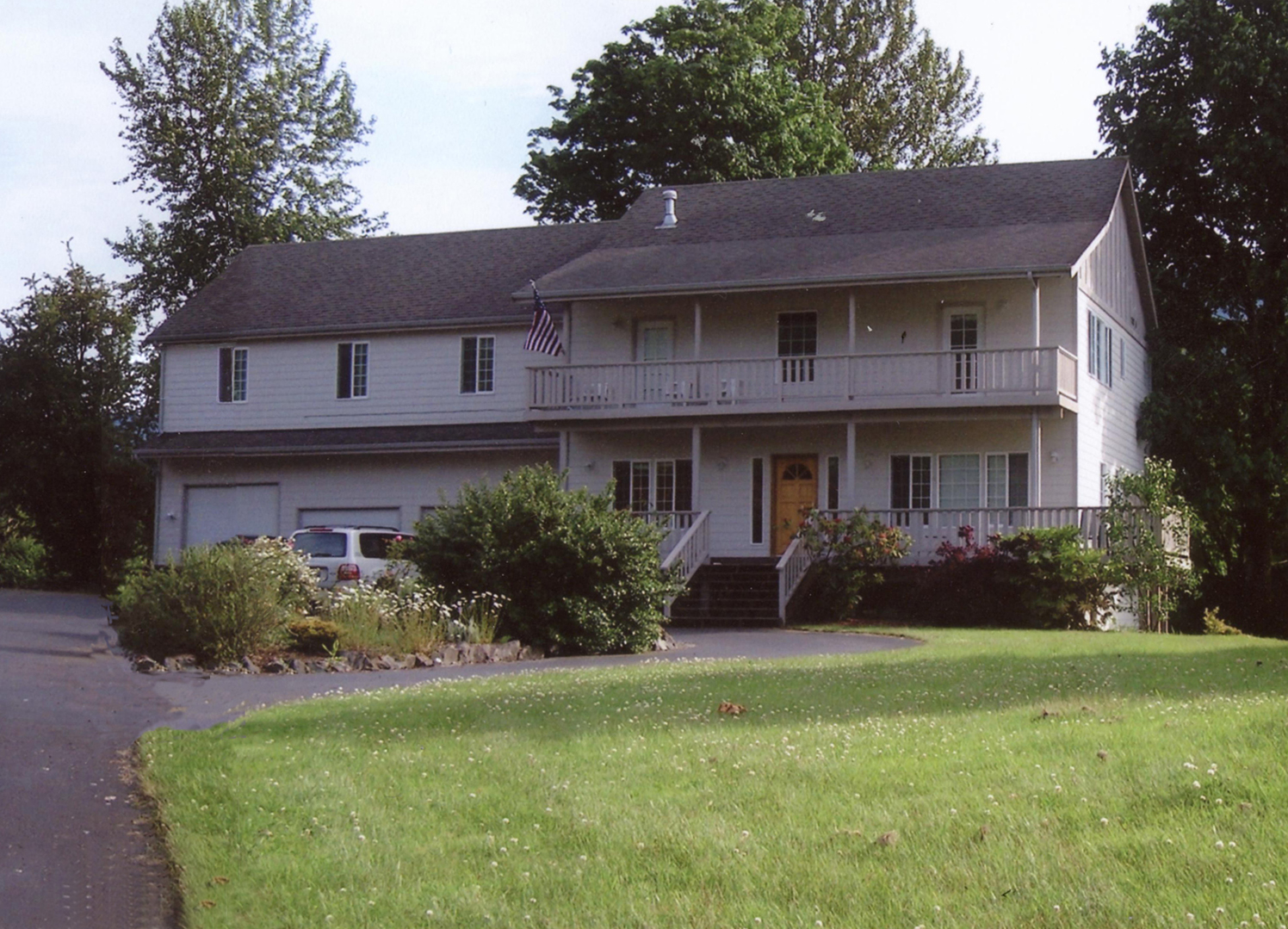 Front View Before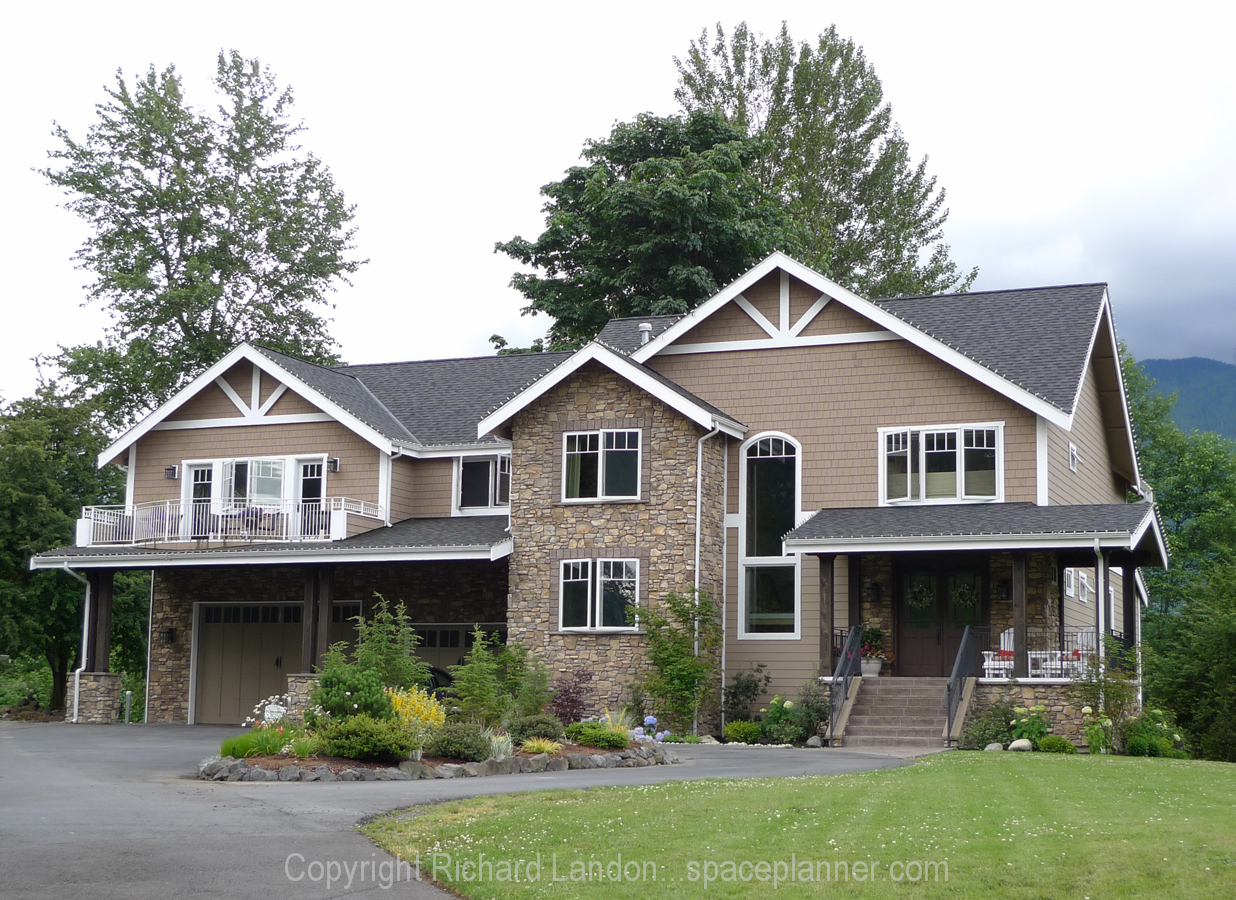 Houghton Before
This Houghton view home's site was below street level. The angle shows how the roof was the most prominent feature! The entry lacked street appeal, to say the least.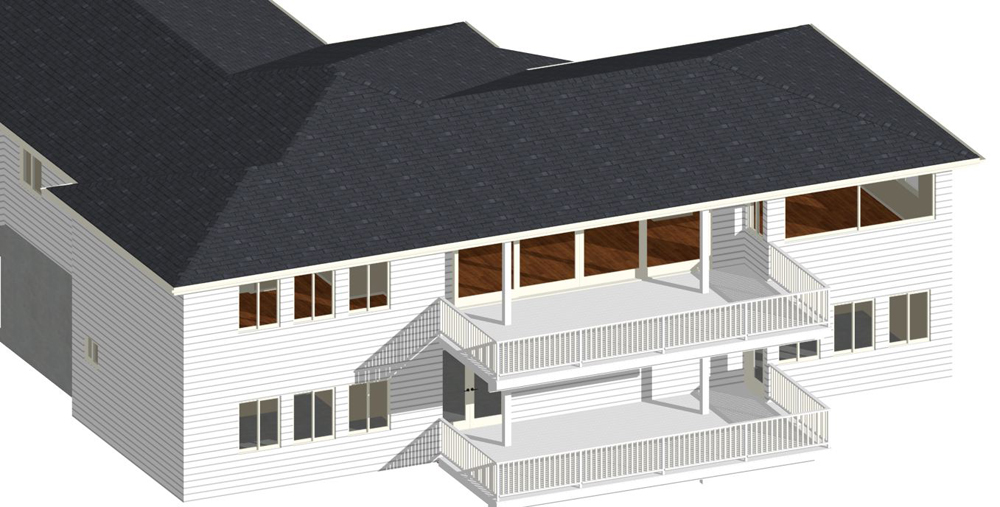 Houghton Before, Rear View
The rear of the home had quite uninspiring decks.
The decks were disconnected from each other and the backyard.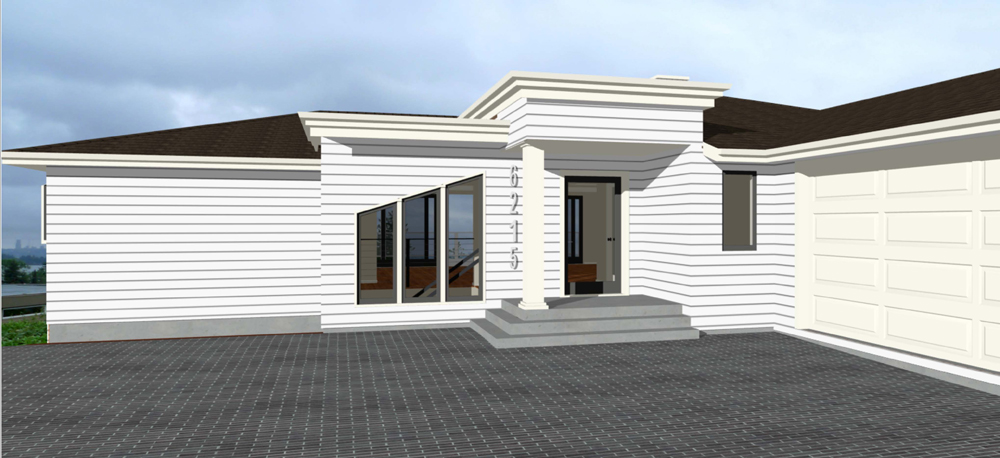 Houghton After, Front View
The entry now commands attention!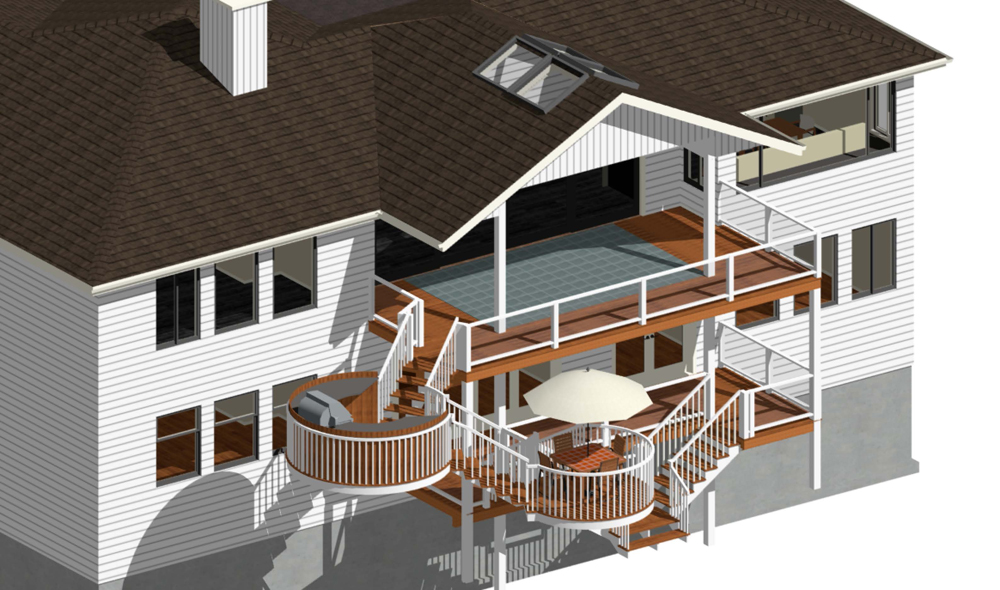 Houghton, Rear View After
There is an outdoor kitchen/grilling deck.
A lower level eating deck that is also off the master bedroom.
The upper deck is heated and curtains can be dropped during inclement weather.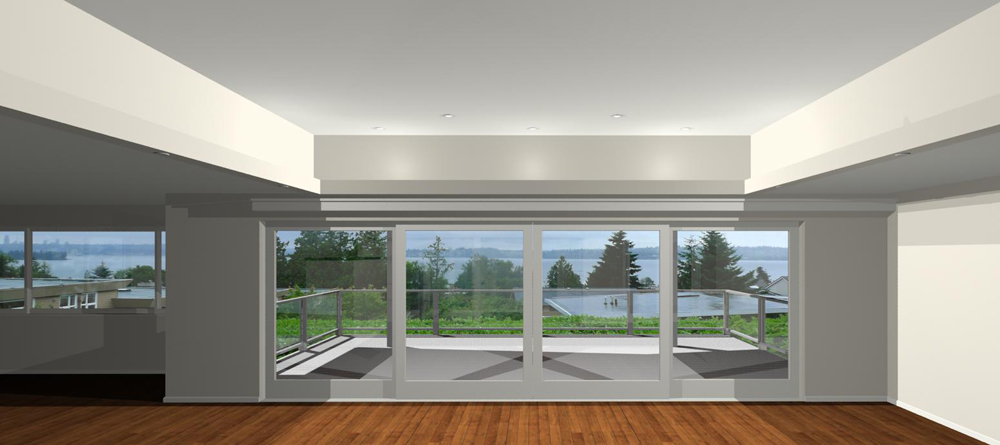 Houghton Inside
The advantage of building 3D models of your home plans is obvious!
We can show you the exterior and interior of your home from any spot you want to stand – or float above it!
Here's a view of the interior, looking out the windows towards the home's water views. These are the actual views the owner will see.